To add a new node to your cluster, go to the cluster page under Hosts -> Cluster. If you don't have a cluster yet, please visit the Create a new cluster article before you continue. Click on the Add (wizard) button and type in the address (IP or FQDN), credentials and if you want to use TLS or not. 
Please note that the node you are adding will be overwritten with the current cluster configuration.
Click on the Add button to add it to the cluster.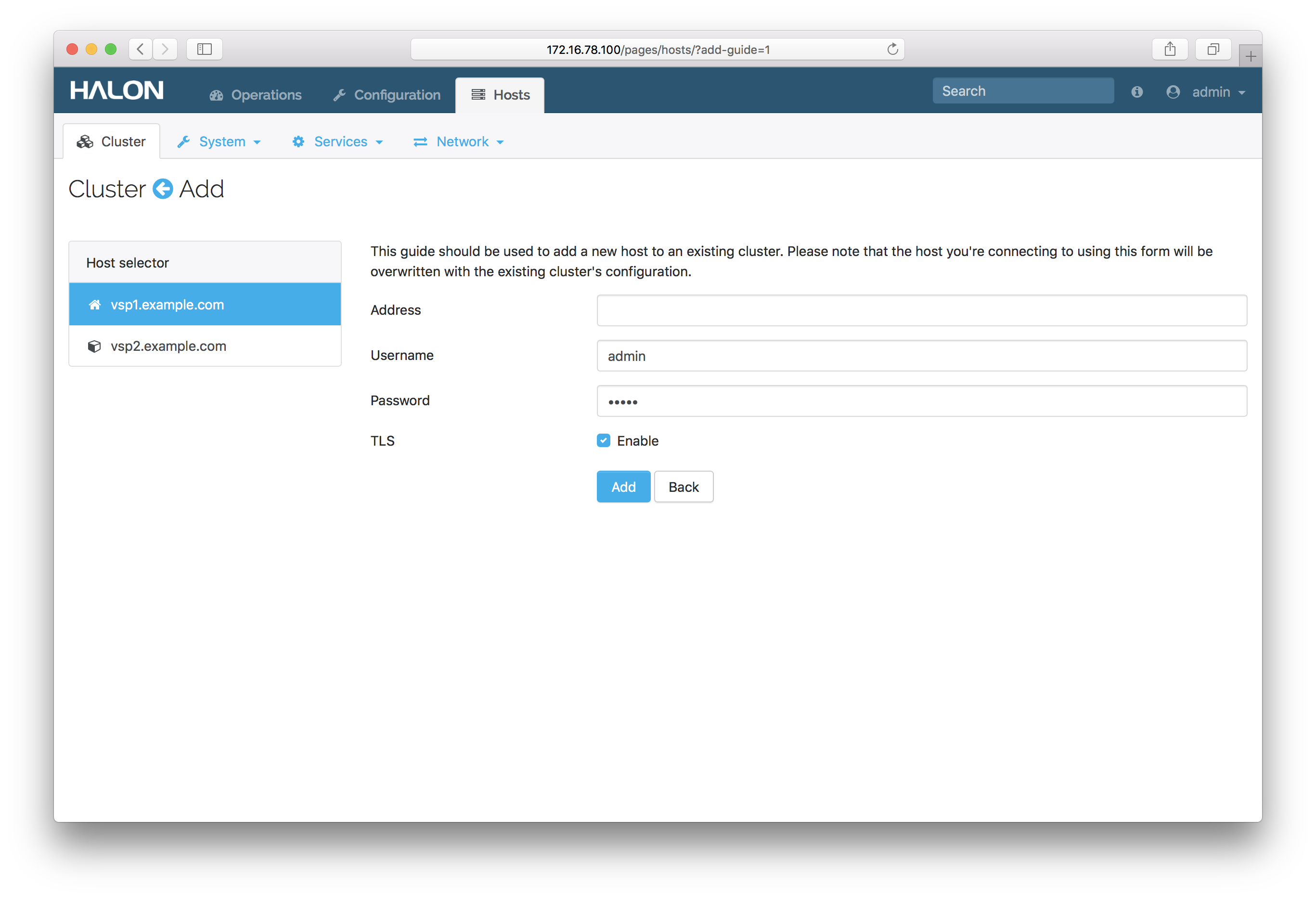 You can also add a new node by clicking on the Add button under Hosts -> Cluster, this option let you enter more details for the node that you want to add. The following options are available:
ID - (optional) Specify a unique ID for this node. 
Serial - Serial number, found under the Operations -> Licenses page.
Username - A username with full access.
Password - Password for the username.
Address - Address (IP or FQDN) to the node.
Port - Specify a port number.
TLS - Whether to use TLS or not.
TLS fingerprint - The TLS fingerprint for the certificate, you find it under Configuration -> Email engine -> Certificates and keys.